Achieve your goals
Combining Neuroscience and a Holistic approach to bring about healing and transformation within a safe and friendly space. The Aurora Wellbeing Clinic offers treatments to help you gain personal freedom, success and wellbeing, empowering you      to step out of the past and live life in the now.
Hypnotherapy
A simple and effective method of treatment which can help with a multitude of symptoms and conditions.
Havening Technique
This is a particularly useful as a tool for dealing with stressful life events and traumatic memories such as PTSD.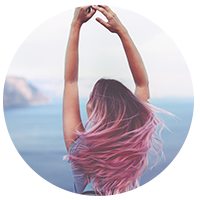 Anxiety Specialist
Do you struggle with your thoughts? Do you sometimes feel as if your mind is running away from you.
Reiki
This life force energy is channelled by the therapist to the client to support the body's own natural ability to heal itself.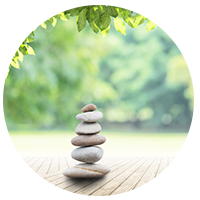 Virtual Gastric Band
The Virtual Gastric Band is a suitable procedure for anyone who is considering Gastric Band surgery.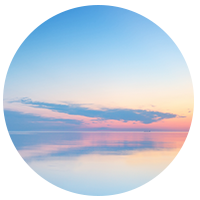 Stop Smoking
By engaging the unconscious mind to achieve the outcome you want, hypnosis can help you stop once and for all.
Hypnosis DOWNLOADS
Now offering downloadable Hypnosis Audios you can listen to in the comfort of your own home
Also new Reiki, Meditation & Women's Empowerment Workshops – Get in touch for more info 
INSPIRE • CHANGE • GROW
I'm a Clinical Hypnotherapist combining neuroscience and holistic healing to promote change and wellbeing. Sometimes we get so caught up in 'life' and everything going on externally, we forget to truly connect within but when we do we can experience huge shifts, enabling us to move beyond the past and empower ourselves to live the life we want. I help you to access your unconscious mind so you can reclaim this power within yourself and achieve your goals.
"I visited Andi with my 11 year old daughter who had been having sleep and anxiety problems for the last 3 years. After the first session I could see a huge difference in her she was much more relaxed and is definitely more aware of how to manage her fears and anxiety. I would definitely recommend Andi her help has made a huge difference to our family life."
"I came across Andi purely by chance but was so glad that I did. I partook in the Havening programme to resolve recent trauma, in actual fact a whole load of past trauma ended being released, resolved and treated. Some of the experiences were difficult to face but Andi was so sympathetic, understanding and made me feel safe. She has helped me loads and I continue to haven every day. Pure miracle worker."
Get In Touch
T: 07845 764747
E: info@aurorahypnoclinic.com